Industry Links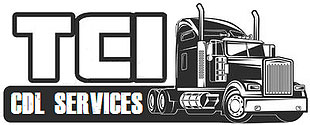 TCI CDL Specialists are dedicated to helping individuals become safe and effective Commercial Motor Vehicle operators. Incorporated in 2003, we have assisted people from all over the Midwest acquire their CDL. Currently we do our testing in Sikeston Missouri.

National Truck Protection Co., Inc. is the leading independent provider of warranties and service contracts to the North American trucking industry. NTP, celebrating its 28th year, serves Owner Operators, Truck Dealers, and Truck Fleets, Leasing and Financing Companies and virtually any party needing extended coverage on a remarketed vehicle.

Premium 2000+ is the Original "NO HOOPS" Used Truck Warranty Company. Our president, Lynn Murphy, started the business to fill what he envisioned as a need for dealers to be able to offer a comprehensive warranty program that allowed the dealer the ability to inspect their own trucks, a program that was simple to understand, and was easy to apply. The programs offered by us today are the result of that vision.