Come See Your Fixer Upper!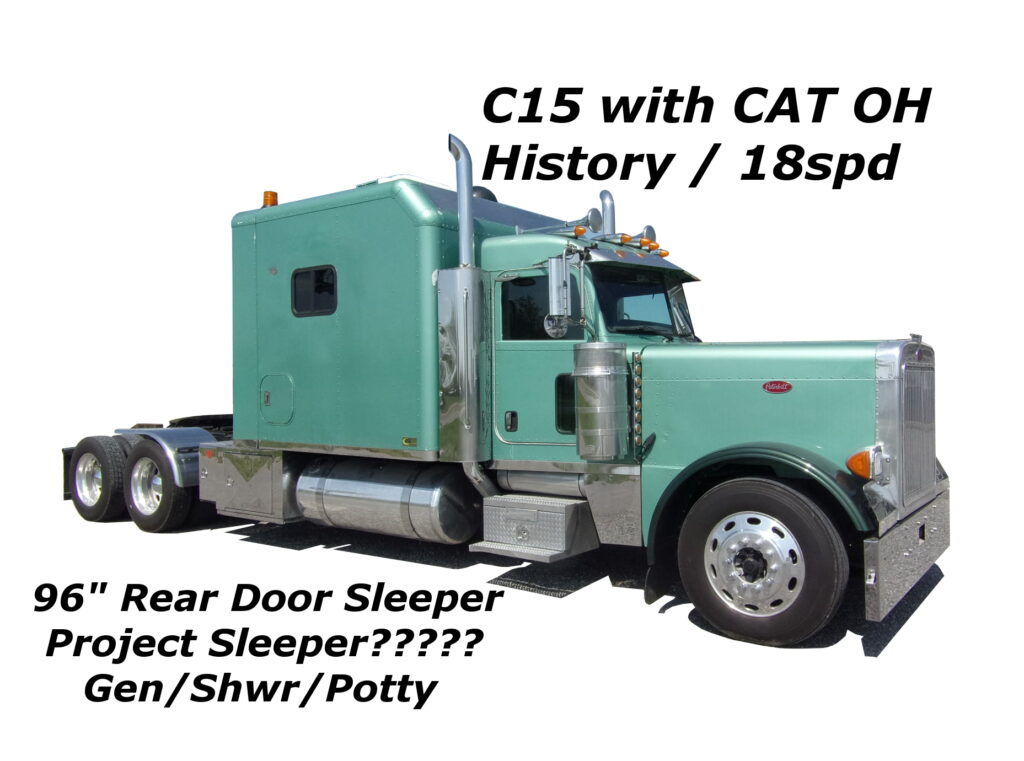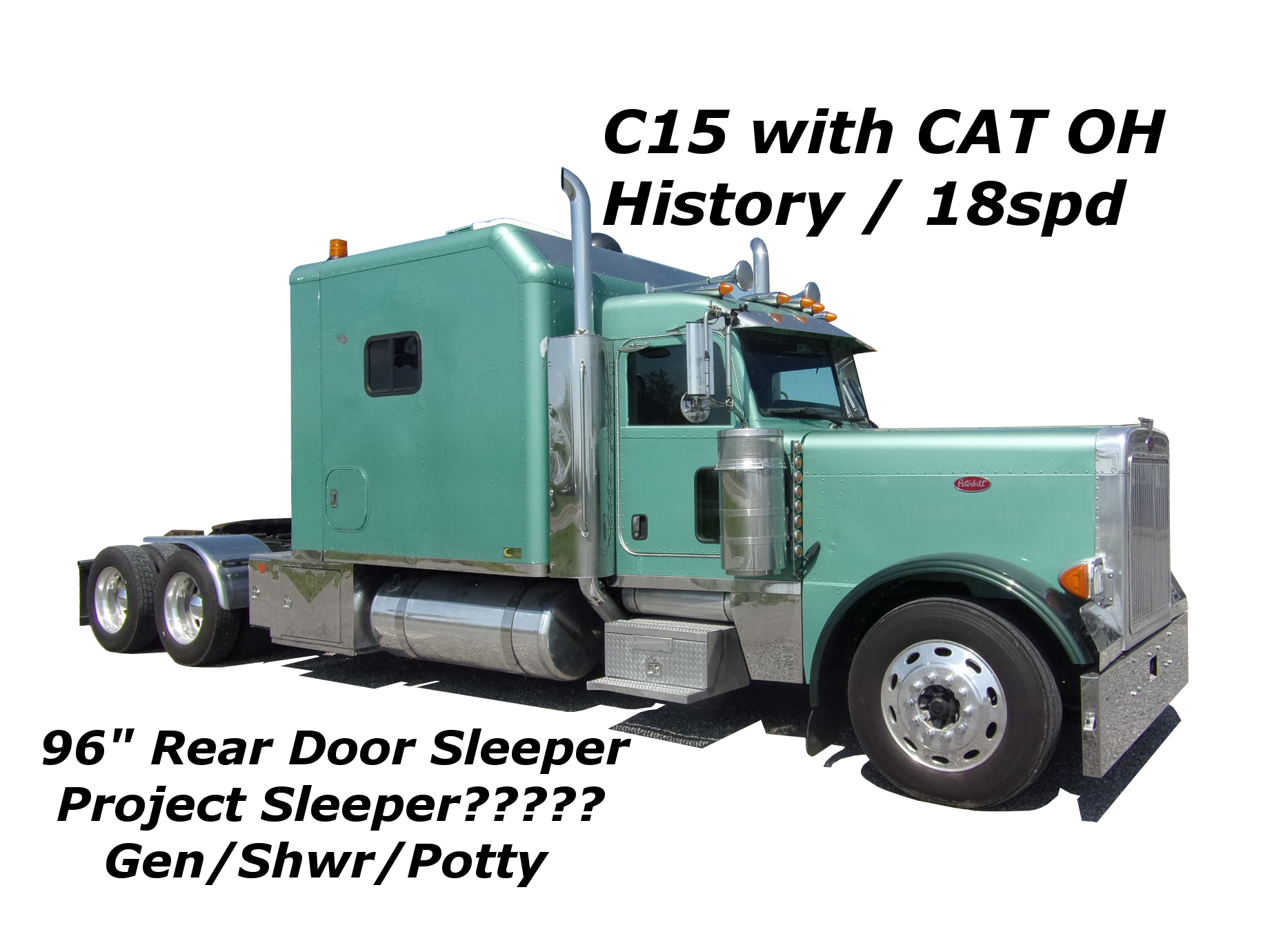 2007 Peterbilt 379 EXHD 96″ ICT RD CAT Overhaul History
Stock Number: S77
Engine: Caterpillar
Fuel: Diesel
Transmission: Manual
Speeds: 18 Speed Overdrive
Horsepower: 475
Axles: Tandem
Tire Size: 22.5
RARE OPPORTUNITY! THIS TRUCK LOOKS GOOD AND HAS "GOOD BONES", BUT THE INTERIOR OF THE SLEEPER NEEDS TO BE RE-DONE. IT'S CURRENTLY ON OUR "TO-DO" LIST, BUT IF YOU WANT A PROJECT COME GRAB THIS TRUCK UP BEFORE WE START WORKING ON IT. 2007 PETERBILT 379 96″ ICT REAR DOOR WITH CUSTOM HEADACHE RACK, CATERPILLAR C15 WITH ENGINE HISTORY, 18 SPEED, JAKE BRAKES, DUAL 150 GALLON FUEL TANKS, PERFECT 304″ WHEELBASE, AIRSLIDE 5TH WHEEL, 10 ALUMINUM WHEELS, 24.5 TIRES, DRY WEIGHT 21,620#, TRUCK CAN BE SEE AT OUR STORE IN SIKSTON, MO. *Price listed is as-is. Price will increase after improvements are made.
Vehicle Features & Options
Air Conditioning
Airride Psg Seat
Aluminum Tanks
AM/FM Stereo
Bed – Stationary
Chrome Exhaust
Chrome Visor

Cruise Control

Dual Air Cleaners
Dual Air Horns
Dual Exhaust
Dual Hi-Back Seats
Dual Tanks
Engine Brake
Heated Mirrors
Microwave
Power Door Locks
Power Mirrors
Power Windows
Premium Sound
Premium Wheels
Satellite
Shower
Sink
Storage
Television
Texas Bumper
Tilt/Telescope Wheel
Toilet
Visor
Wrap-Around Dash