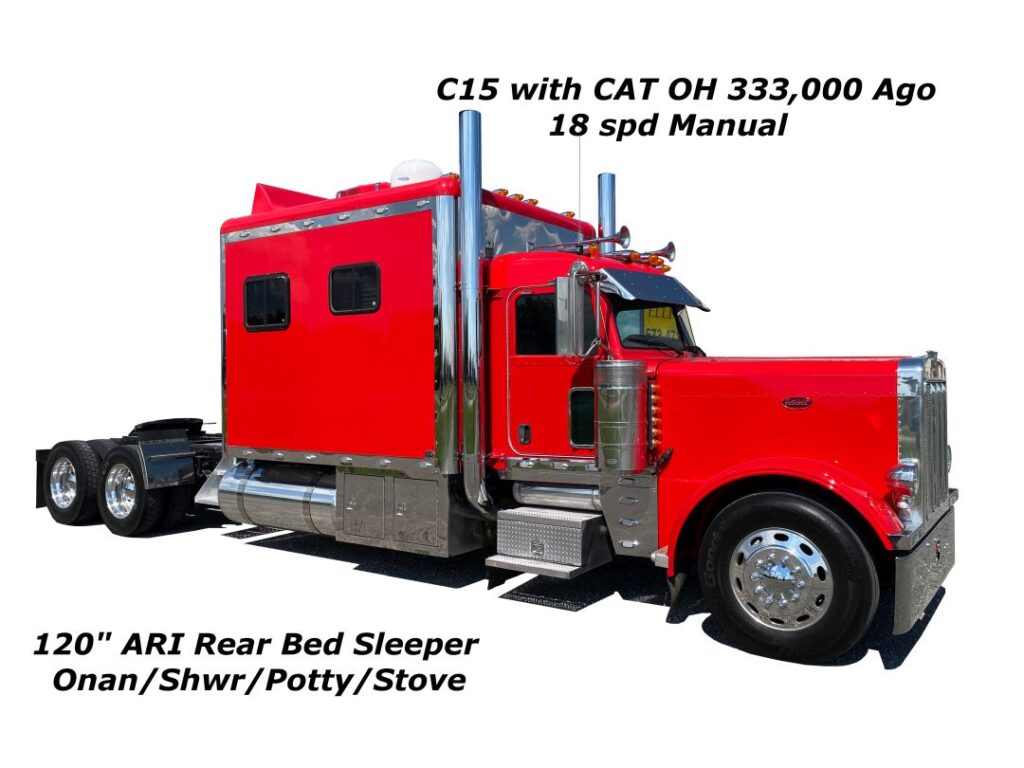 Stock #: S120
Engine: C15 CAT
Horsepower: 550
Transmission: 18 SPEED
Sleeper: 120″ ARI
2007 Peterbilt 379 Extended Hood with 120″ ARI Rear Bed Sleeper. Beautiful Viper Red, C15 with CAT Overhaul 333,000 Miles Ago, 18 Speed Manual, 3.25 Rears, 324″ Wheelbase, 7″ Stovepipe Exhaust, 150 Gallon Fuel Tanks, Vortox Beathers with Peterbilt Oval Tops, Peterbilt Oval Hood Grille, JJ Fender Brackets, Single Round Headlights on JJ Brackets, Breather Lights, Bullet Lights on Cab and Sleeper, Excellent Virgin Rubber on Aluminum Wheels, Train Horns. Sleeper has Onan Generator, Roof Air, Gaucho Bed, Sink, Two Burner Cooktop, Microwave/Convection Oven, Fantastic Fan, TV and Much More! Beautiful Truck!
Located in Sikeston, MO!